What is up guys! Today after sitting on my ass most of the day have decided to review one of my personal favorite records of 2018 so far. Which one? Well to answer your question I'll be reviewing Queen Of Time by the almighty Amorphis! Does this album live up the the greatness of Under The Red Cloud? Or could It be even better? Lets find out!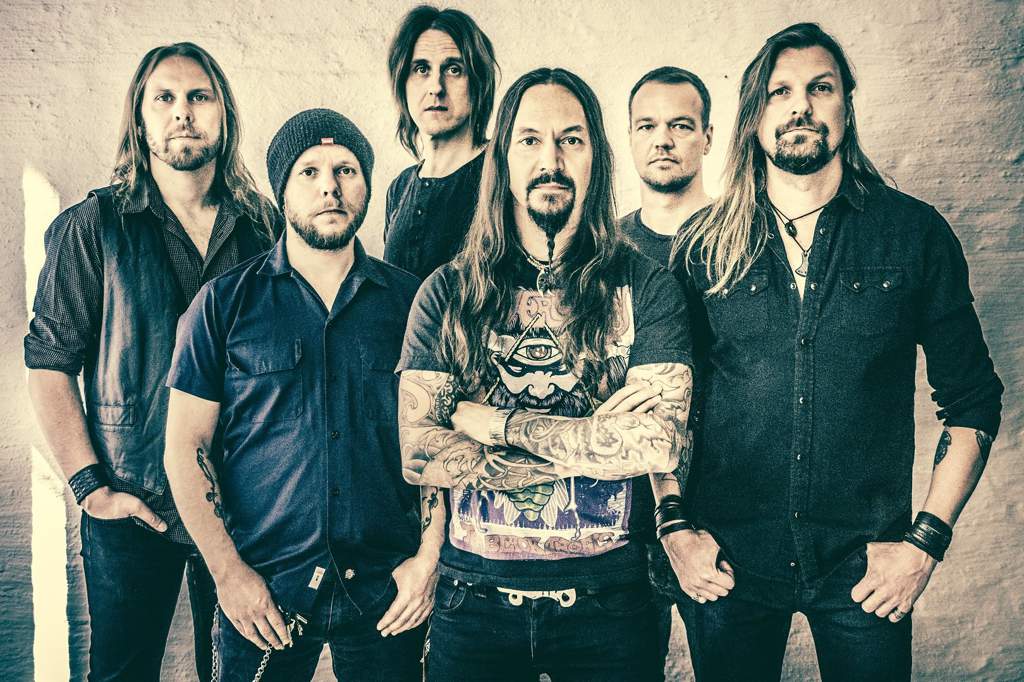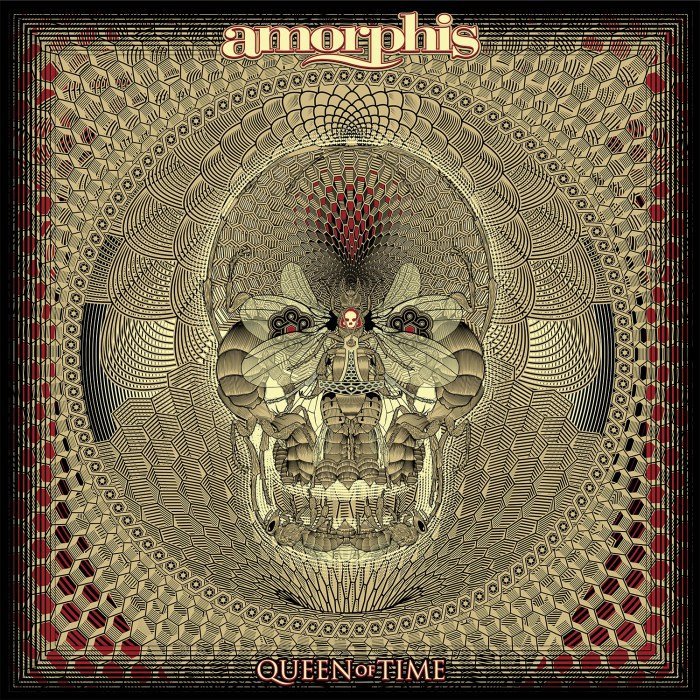 This album is a hefty and sorta a long one so bear with me here. The album has 10 songs but actually has twelve if you include bonus tracks,but the songs are all about five minutes or above so strap on your seatbelts its gonna be a long ass ride. Before we get into this discussion via the comments let me clarify this now. Amorphis has not returned to their heavy form at all via this record and I dont believe they ever will. So might as well put your seatbelts back on because this record is a trip.
Tracklist
1.The Bee
2.Message In The Amber
3.Daughter Of Hate
4.The Golden Elk
5.Wrong Direction
6.Heart Of The Giant
7.We Accursed
8.Grain Of Sand
9.Amongst Stars
10.Pyres On The Coast
11. As Mountains Crumble
12.Brother And Sister
My Favorite Tracks?
The Bee
This song may honestly be one of my favorite songs on the record and it happens to be the first song on the record. The song starts off with some flutes and what sounds like female vocals. After that progresses you get kicked in the face with this heavy riff (Not Death Metal heavy). This song specially in the intro gives me A Wintersun vibe with very bright sounds and super epic sounding synths. This song has very and I mean very good clean vocals and these cleans with the chorus are amazing. This in my opinion is a hell of a way to open a new record!
The Golden Elk
This song just like The Bee has a pretty sweet intro that features female vocals and erupts into this super Melodic riff. This song then goes into a heavier riff and is followed by the growling vocals which is super badass. We also seem to have flutes or some shit in the background giving this song a super middle eastern or folky atmosphere. We then get to the awesome chorus with those amazing ass cleans. As the song continues we get a super middle eastern influenced riff that eventually kicks back into this wicked ass chorus. Then we get this cool orchestral intermezzo in the song which breaks it away from dragging on a certain part for so long. We then get some acoustic instruments and those very faint female vocals. The song kicks back into a slowed down and growled version of the chorus and is accompanied by some orchestrals.
Wrong Direction
This song is almost more of a ballad on the record and starts off with a faster paced intro with some sweet ass guitar work. We then get the song that slows down and gets hit with awesome ass atmospherics. We get only cleans in this song which is awesome because I do feel their is alot more emotion in this song. And we get yet another awesome ass chorus! Amazing cleans and the instrumentals sounds almost what I would describe as Heavenly and super melodic. This song really represents what Amorphis does best in my opinion. Awesome Ass Chorus, Cleans with growls mixed, and super melodic riffing. We get some flutes showcased on the record which is super sweet and it just makes this song so fucking great! We then get this amazing ass buildup that kicks back into the awesome ass chorus. This song for real blew my mind and is a complete standout on this record!
Amongst Stars
This song is easily the most melodic and laid back song of the record. And it mixes cleans and female guest vocals which is fucking sweet. I'm usually not big on guest female vocals but this doesn't kill the flow of the song at all. On the chorus we get the female vocals singing being backed up by the growls which is awesome. The verses are super nice and aren't overly corny at all. Many songs like this really do have a tendency to be terrible and corny but we don't get that here in my opinion. We then get yet another flute and folk instrument passage backed up with a sick ass keyboard solo and super epic synths. The vocals on this track are just fan fucking tastic guys! Now the song isn't a super long and overdone song and there is enough mixed in to keep a listener listening for the whole track which is dope!
Daughter Of Hate
This song is sorta a hefty track but it doesn't disappoint at all! We get this heavier and darker riff on this song and we even get some guest vocals to help add a bonus of screaming onto this tune. The riff is sweet and like a few others does carry this distinct middle eastern vibe which I dig. The guest vocals really add some power onto the verses and choruses on this tune. The chorus is very heavy for this record and it doesn't over do anything. We get into these chanty back vocals a good bit through the song and we get a dark but still melodic riff that carries on. We also get a super amazing solo which just keeps you so locked into this tune. And the tune seems to mellow out and I believe we do get some finnish somewhere on this track as well!
Heart Of A Giant
This song carries the biggest influence from Middle Eastern music in my opinion and almost sounds like it should be in a movie. This song is epic as all hell! Badass riffing and choruses and it has its heavy monents but always relies on that hooking chorus. We get alot of extra percussion in here such as shakers and maybe some bells. The main riff is so badass and its catchy as all hell. This could be one of my favorites on the record but in a way it is alittle overdrawn.
Final Verdict:
This album was and still is a fantastic listen. All the tracks were awesome and I cannot wait to see them in Baltimore in October. This album has everything that I love. Amazing ass choruses and epic lyrics! Awesome ass riffs and I love how melodic they are! The cleans on this record are amazing and just make me wanna listen to the song again! This album does include more folk elements such as Flutes and some Finnish language. I really do love this band and most of the stuff they have put out. This record in ways does beat Under The Red Cloud but I do believe they are about dead even. This album is an amazing trip guys if you love stuff that can shift from this mellow and beautiful style but then hits you with this super folkly and faintly dark lyricism then check this record out please! This album is for sure top five of 2018 and it could possibly move closer to number one. This album from front to back is an awesome journey. So Melodeath fans check this shit out and show it some love why don't ya? Thanks for reading guys and I'll see you all via my next review!
Rating : 9/10
Email: tyhaase666@gmail.com