Hey guys! It's your homie Ty here for another Black Metal Discoveries blog. Hoping to keep these coming once in awhile and of course it won't just be focused on Black Metal. Some Of these discoveries are old school and some are pretty new, but these blogs are based the bands I discovered recently ( past week). I'm not gonna do the bold section after the album cover imma try to clean it up so it looks neater and fits the blog more.
Alruna - Relieving The Altar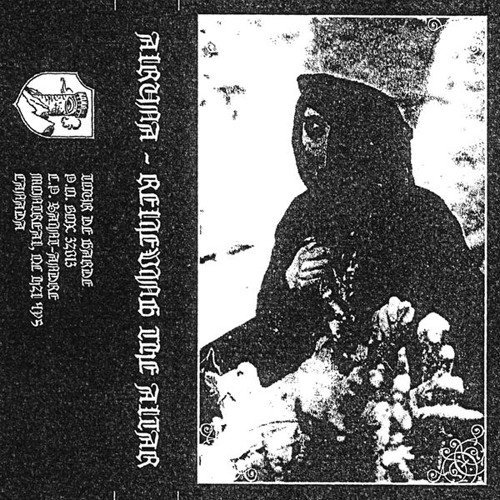 Alruna is a Black Metal band hailing from Austria. These guys have a very fuzzy and raw sound that is displayed very well on this demo. Lyrically Alruna focuses on Alpine Myths, Occultism, and of course Nature. In this mix of fuzzy and buried instrumentation we get some light synth work that really gives this Demo a kick and adds to the foreboding Atmosphere. The Demo only consist of four songs and really doesn't have any weak points in my opinion. If you are looking for some fresh 2018 Black Metal go ahead and check out Alruna via Bandcamp and YouTube.
Tracklist :
1. Preludium
2. Relieving The Altar
3. Spells Cast Unto The Silver Gleem Of The Mountains
4. Postudium
Temple Moon - Demo 1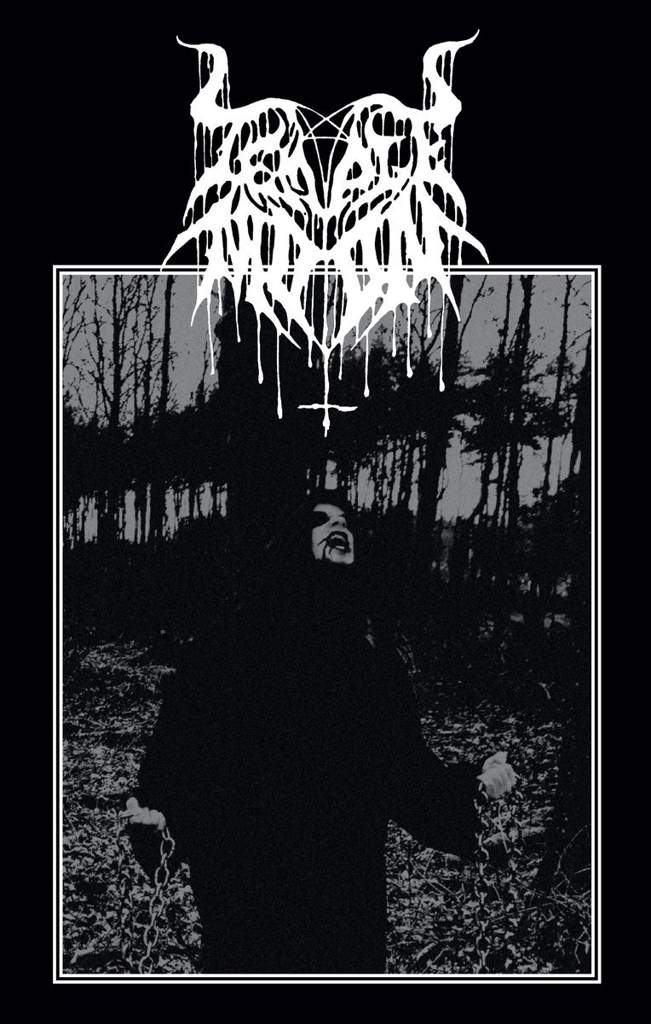 If you are a fan of more Melodic Black Metal Temple Moon is right up your alley! Temple Moon hailing from Scotland plays a straightforward and melodic form of Black Metal that focuses on Nature as the main lyrical theme. The record has these very faint and distant sounding screams that have become common in most modern Black Metal mainly Atmospheric Black Metal. The drums and guitars are audible but the vocals are the highest in the mix and more in your face. This demo does only consist of two songs but, if you wanna dig them more check out their split with Pa Vesh En! If you like some Melodic Black Metal focused around nature check out this wicked demo by Temple Moon! You can buy this via Bandcamp and or listen to it via YouTube.
Tracklist :
1. Spectral Ascension Through Winter Stars
2. Endless Cold Upon The Ancient Forest
Liars Of Golgotha - Ancient Wars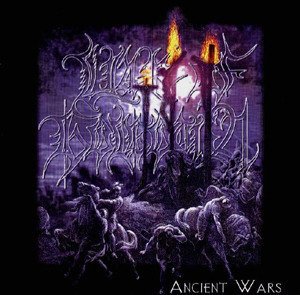 If you like Synth driven Black Metal then Liars Of Golgotha is a band you should check out! Netherlands based Liars Of Golgotha would relate to Old Mans Child and Emperor. Really relying on synths and melodic riffs to carry the songs. This record is super badass, its chalk full of riffs and epic symphonics. The production is pretty solid and it really hits me with a Stormblast Era Dimmu Borgir vibe. The band also uses lyrical influences such as HP Lovecraft and some twist on blasphemy. If you are an avid fan of Symphonic Black Metal check out Liars Of Golgotha! You can listen to Ancient Wars via youtube and Spotify!
Liar of Golgotha - Ancient Wars (Full Album)
Tracklist :
1. Ghost Of The Ancient Siberian Wolfcult
2. Night Of The Falling Stars
3. Mission Of Domination
4. Remembering The Ancient Wars
5. Forbidden Ancient Continent
6. In Praise Of Cthulu
7. Atmospheres Of Elder Times
8. Ways Of The Wind
9. Goddess Rising
10. The Fall
Riivaus - Lyoden Taudein Ja Kirouksin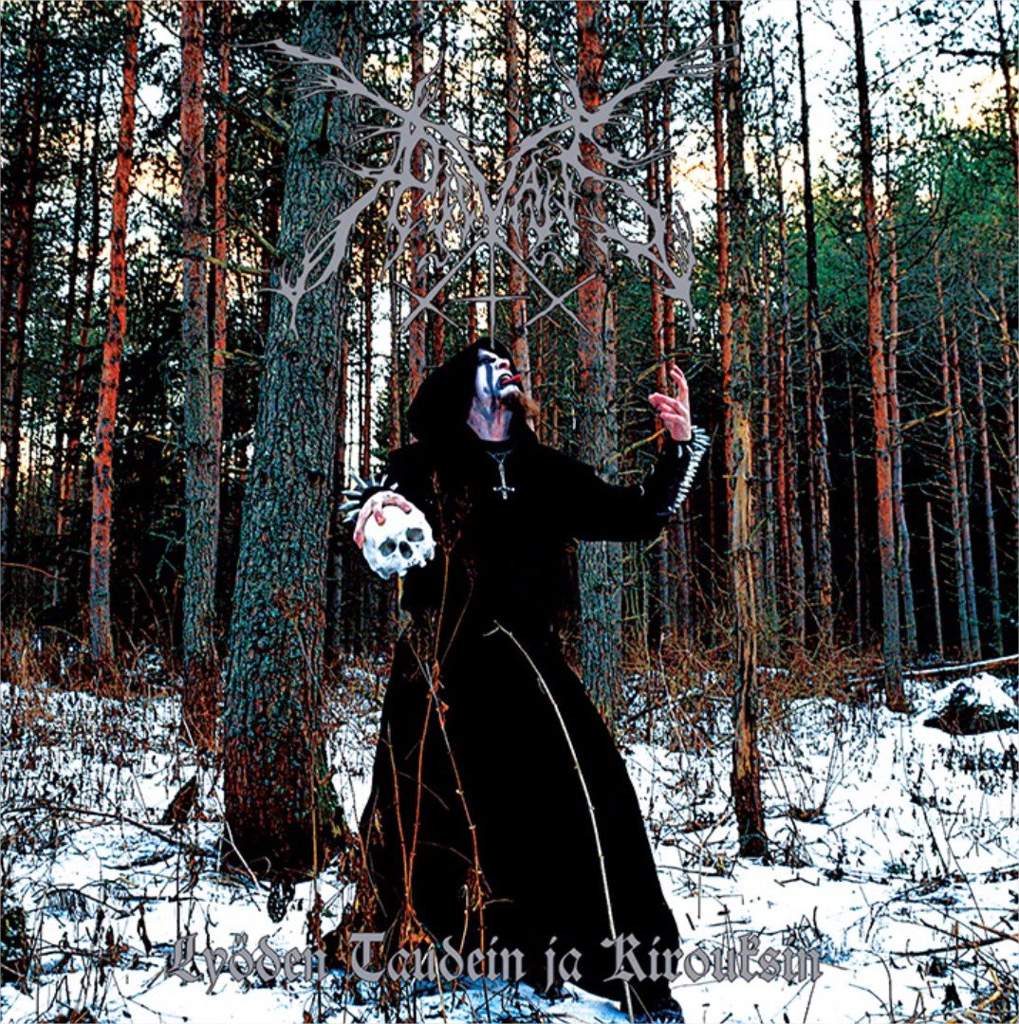 Riivaus is a Finnish Black Metal band that focuses on the classic Black Metal themes of Satanism. If you like other Finnish bands like Satanic Warmaster and Goatmoon then this shit is right up your alley! Heavy and dark but uses these badass melodies that aren't sappy. We also get a more classic straightforward black metal approach so no synths just straight forward badass Black Metal. We got the stereotypical vocals that are just belting out these lyrics which are clearly Finnish. So yeah Finnish Black Metal fans don't miss out on this fantastic release!
Tracklist :
1. Lyoden Taudein Ja Kirouksin
2. Uhrirovio
3. Pakanamalja
4. Alkemisti
5. Vihan Temppeli
6. Tuhkasade
Festung - Festung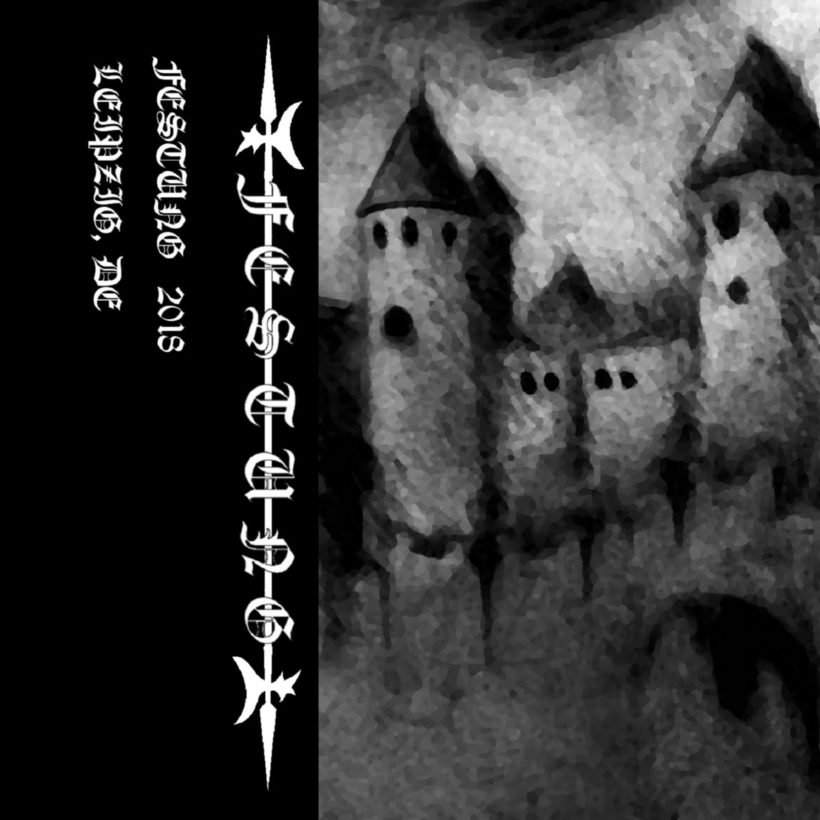 Festung are an Ambient Black Metal band hailing from Germany. This project is phenomenal the themes of War and Medieval Times just flows so well with the emotions that this demo gives off. This demo is also extrmely raw and it mixes so well with the well placed ambience. This Demo is a trip due to the way it mixes this super raw and brooding Black Metal with these very pretty and melancholic areas of just pure ambience. As the album continues we get sounds of swords and shields clashing really enforcing the War themes we have on this Demo. Overall great Demo Ambient Black Metal fans please check out Festung!
Tracklist :
1. Intro
2. Burgfried
3. Wehrgang
4. Kerker
This will be a wrap for Volume Two out of many more blogs showcasing my recent discoveries. If you have any recommendations always feel free to DM me and or lay some down in the comments! As usual this is your boi Ghost signing off!
Email: tyhaase666@gmail.com
Click on the banner down below to shop the store.